A tired 40-year-old commercial building in the city's northern suburbs has been transformed into a fun and contemporary Athens workspace by London and Athens-based architecture studio Neiheiser Argyros. Named Art1 Office, the project, for developer Hellenic Properties, offers a fresh take on office architecture by blending clean geometric shapes, bright colors and quality materials that balance elegance with a playful, dynamic atmosphere.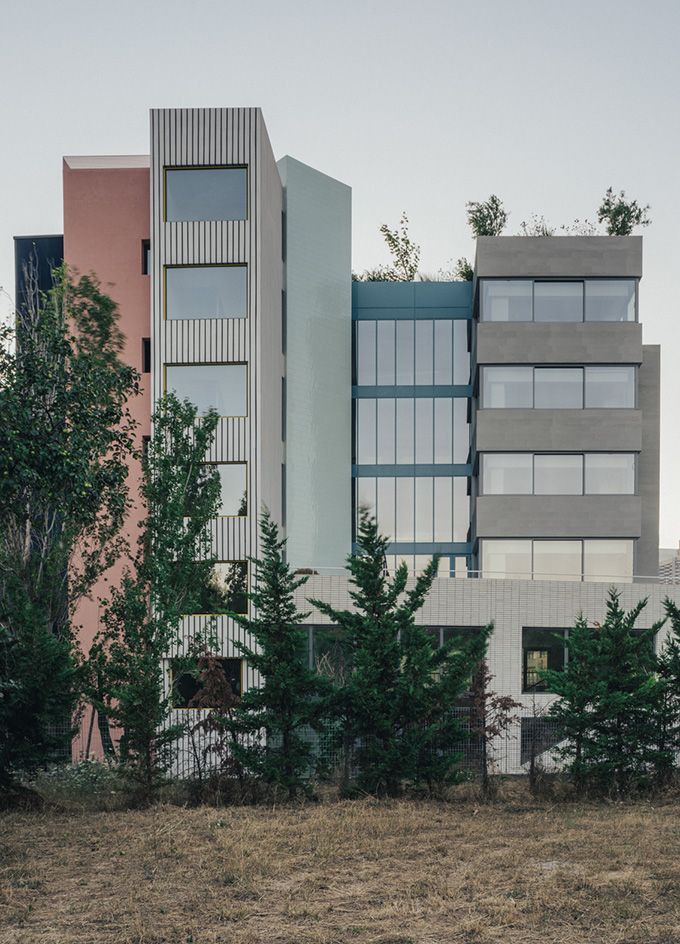 Led by studio founders Xristina Argyros and Ryan Neiheiser, the architecture team worked with the building's existing bones, revealing existing surfaces while adding bold elements that transformed both the exterior and interior. of the original structure. "What was once a confusing mix of geometric clashes is now unraveled and rearticulated as if the building were made up of twelve separate buildings, each with its own cladding logic and interior atmosphere," the team explains.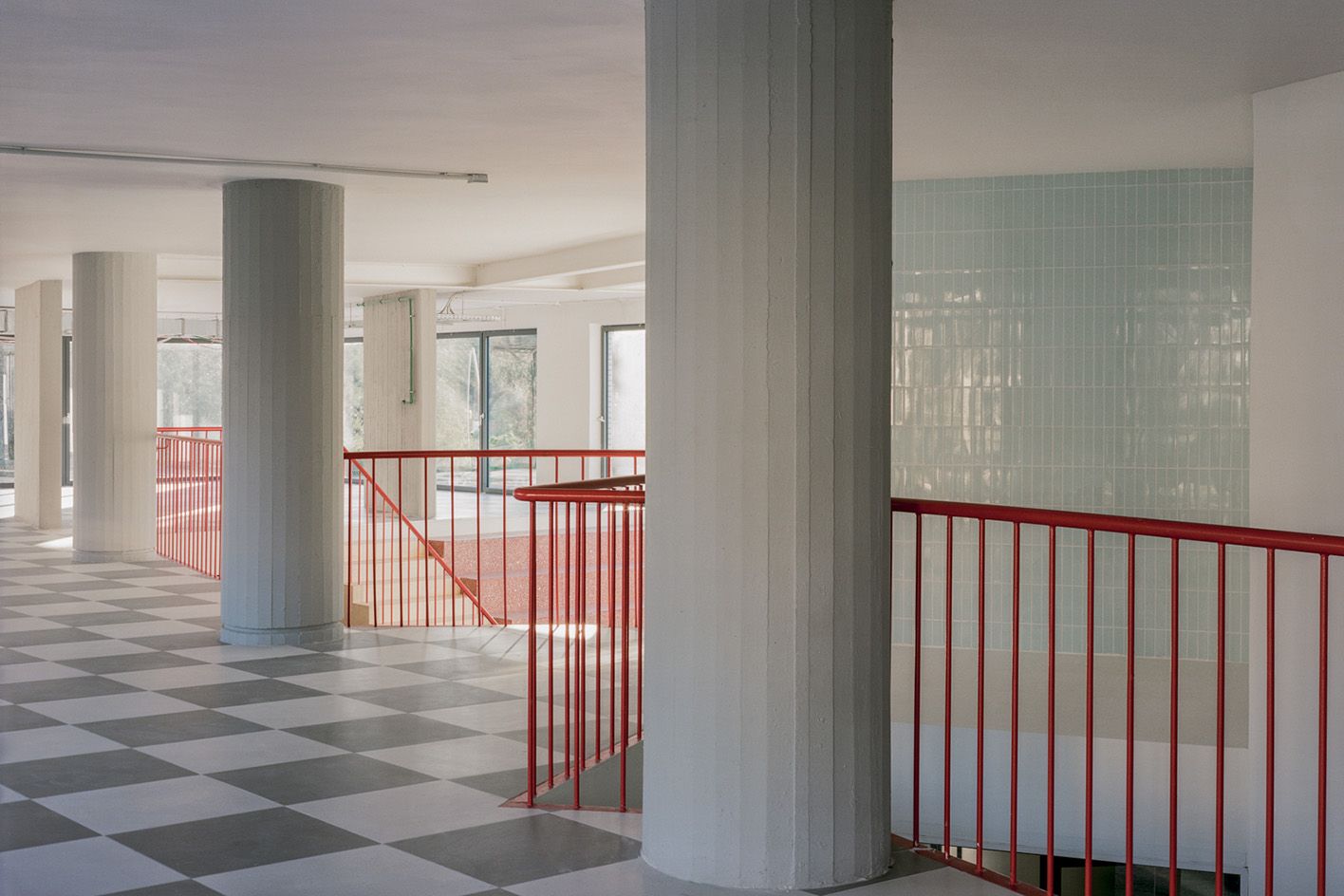 Subtle color variations of white, gray, black and gold highlight the building's exterior and celebrate its modern shapes and understated volumes. Similarly, inside, strategic pops of color blend gracefully with the existing black marble floor which has been restored and the exposed concrete formwork ceiling structure. The juxtaposition of rough and polished of these elements creates a well-balanced whole that attracts the visitor and highlights the dynamism and a resolutely contemporary attitude.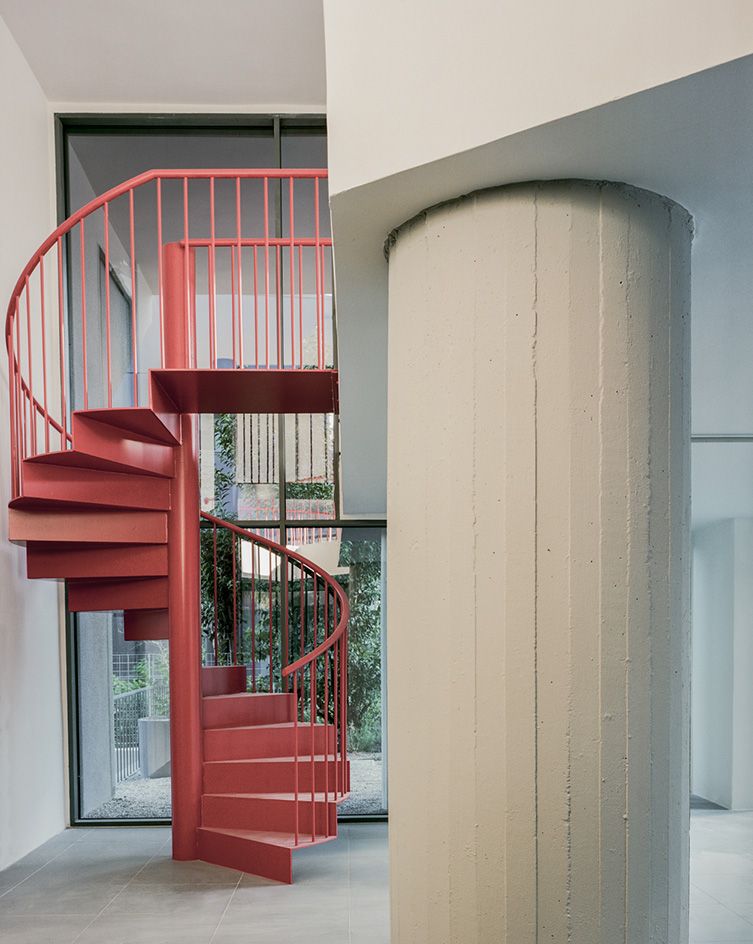 The Neiheiser Argyros redesign wasn't just about aesthetics. 'The building incorporates a range of sustainability strategies – high performance insulation and windows, use of local natural materials, low energy MEP systems, charging stations and bicycle parking, and integrated photovoltaic panels – and achieves the rating of 'highest local A+ energy efficiency,' the architects said. Meanwhile, a green roof and circular pergola crowning the top of the building invite users to connect with the green exterior and the cityscape beyond. this modern workspace in Athens.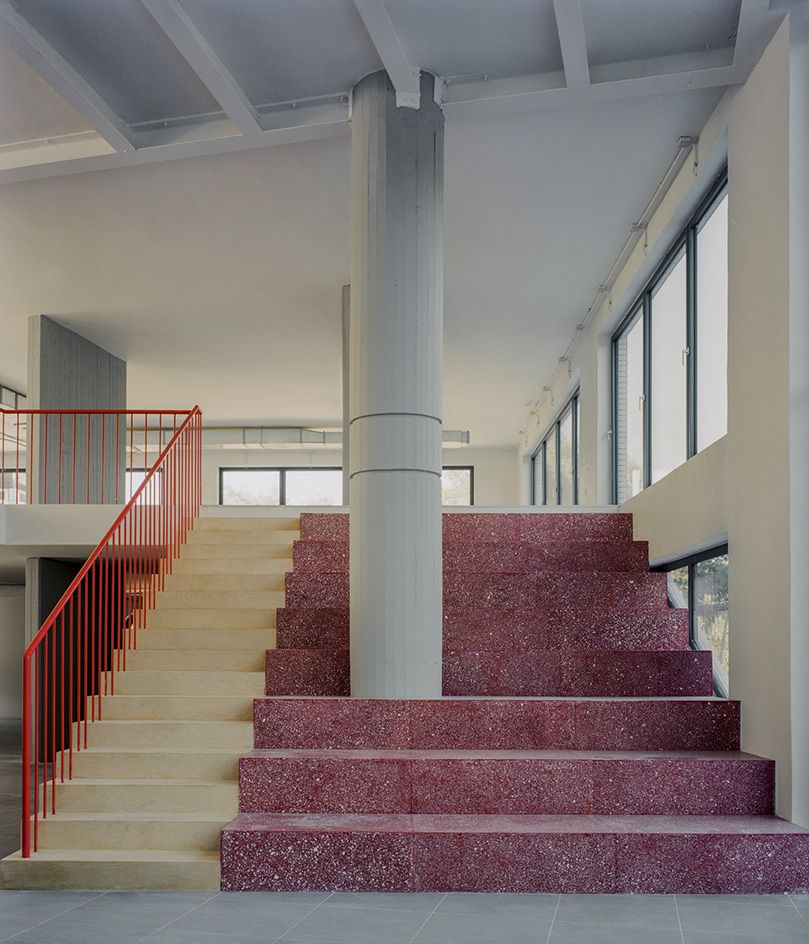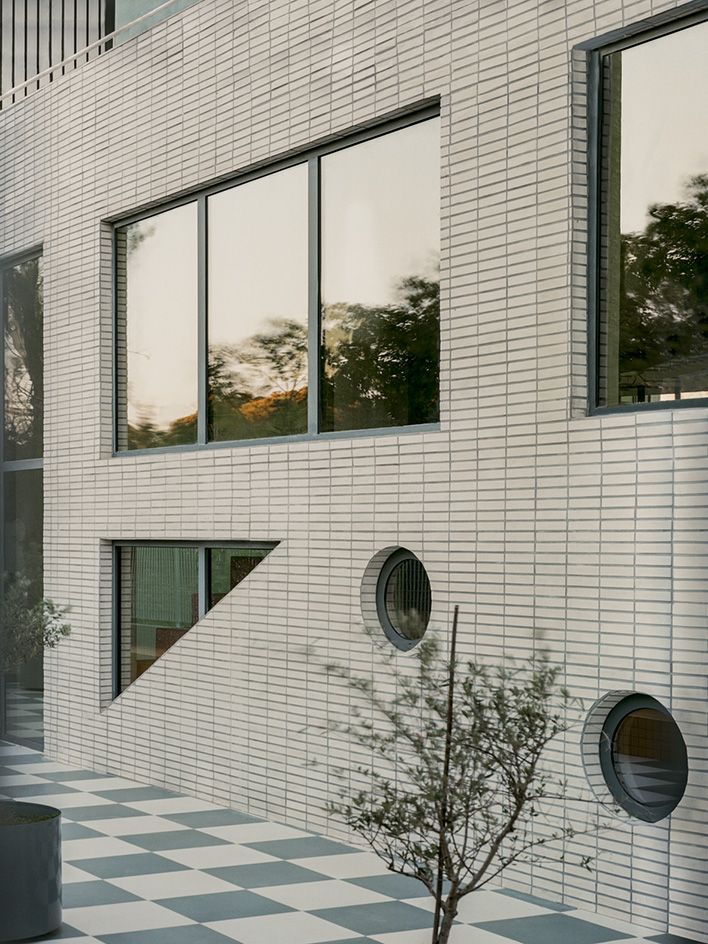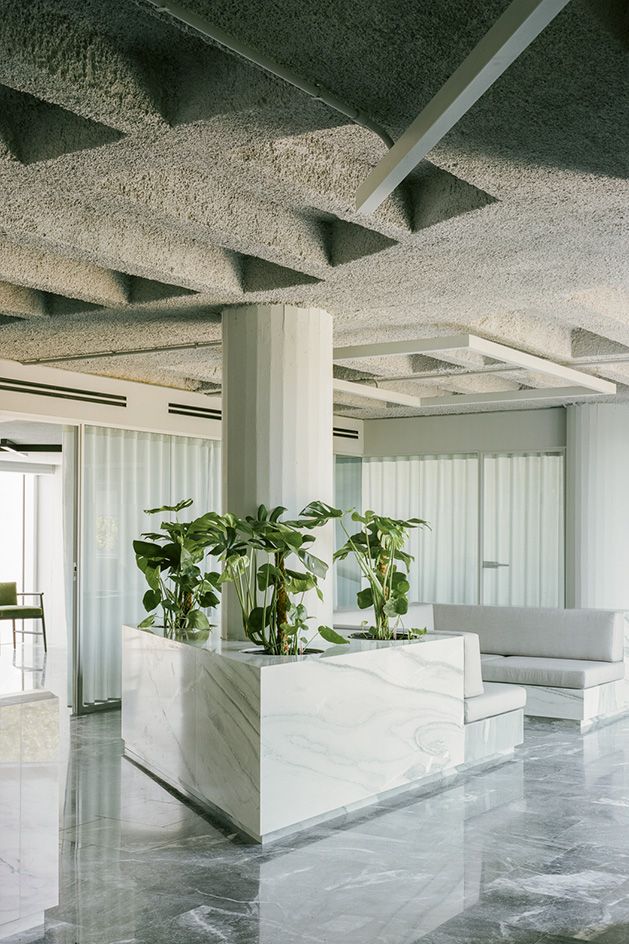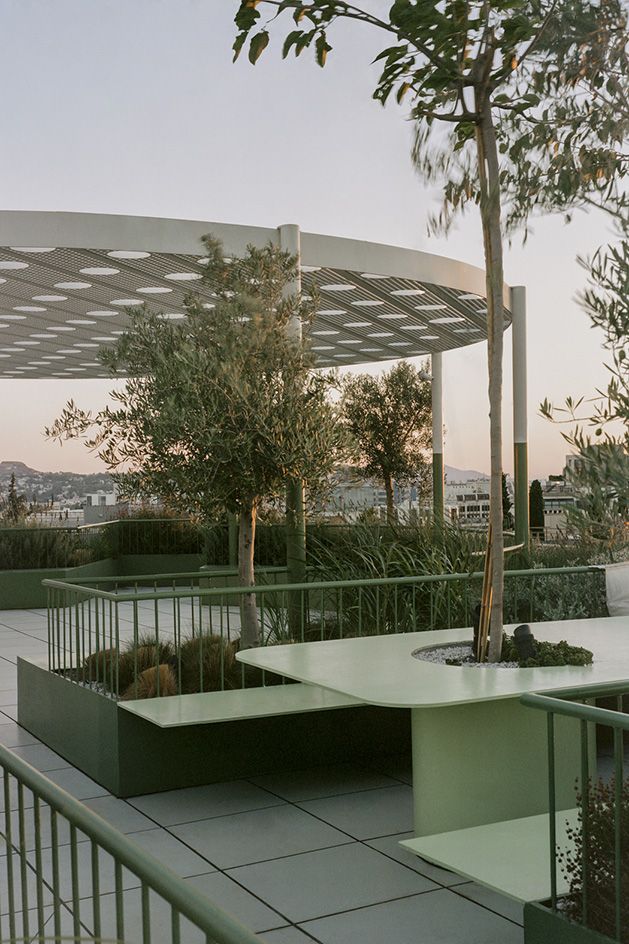 neiheiserargyros.com (opens in a new tab)